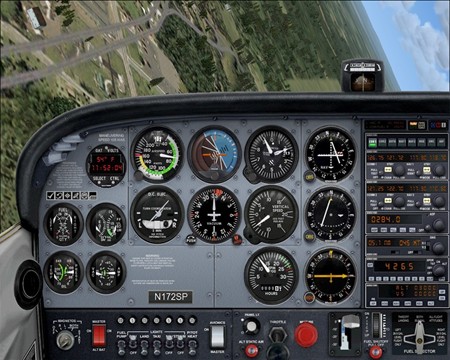 Well, right now, not so much ! In fact we'll bet you just got a queasy feeling in your stomach just looking at this.
"Hmmm, strong crosswind on base leg, not looking forward to a crosswind landing as it is, so let's just put this puppy on the ground right now."
"Pull the nose up just a tad . . . not too much."
"Can I do this?!" "Bummer! Where's that POH when you need it?"
All pilots have been disturbingly near this situation at one time or another. Some haven't lived to remember it.
Steep turns around that friend's house for a great photo? "Sure, no problem."
"Oh, you just missed the shot; need to get a little closer?"
"OK, just one more pass and then we need to head for home."
Just how steep can you make those turns and how slowly can you fly while you're at it?
With the simple, reliable, easy to track analog LIFT MONITOR from
LIFT MANAGEMENT, LLC, you'll know with confidence.
FAA APPROVED FOR CERTIFICATED AIRCRAFT
Download FAA Approval Letter
And available on a homebuilder's budget !

TELL ME MORE
CONTACT LIFT MANAGEMENT, LLC